Bronaugh Tree-Mother
Regular price
Sale price
$15.99 USD
Unit price
per
Sale
Sold out
Share
Part of the Seelie Court collection from the 3dartdigital.  

Bronaugh Tree-Mother lifted a delicate hand to her crown, staring up at the Heart.  She could tap into its power, and end this war in an instant.  All she had to do was touch it.  With sharking hands, she turned and walked away.  She resisted the temptation, but how long would she last, at this rate?
Bronaugh Tree-Mother is an ancient fae noble of the forest, protector, and guardian of all life within her realm.  Every denizen acknowledges her as its matriarch, from the lowliest insect to the mightiest predator.  Her clothing consists of beautiful flower petals and leaves woven together in the most elegant of dresses, complimenting her delicate butterfly wings.  Atop her head is a lovely crown made from polished stone.  In her hands is an oak staff, the symbol of her authority.  Her bodyguard consists of fairy knights and nobles, all ready to die for their queen.  For now, she seeks aid against Planterio, for the dark wizard attempts to wrest control of her forest, and use all the plants therein to form a giant army of conquest.  
Product Info

| | |
| --- | --- |
| Scale | 32mm |
| Number Of Minis | 1 |
| Number Of Parts | 7 |
| Aprox. Models Dims D x W x H | 40mm x 35mm x 50mm |
| Aprox. Base Diameter | 30mm |
| Base | Included Keyed |
| Material | Resin |
Items are made to order. Please allow for 1-2 Weeks for prints to be processed, printed, and packaged for shipping. Orders are processed in order in which they are received. All Items will come in Gray Resin unpainted, there may be small blips on the model due to the supports needed these supports are minimal and attempted to be place as to not ruin important details of the model. Some assembly and gluing may be required.
For any questions contact us via our
Contact Page
.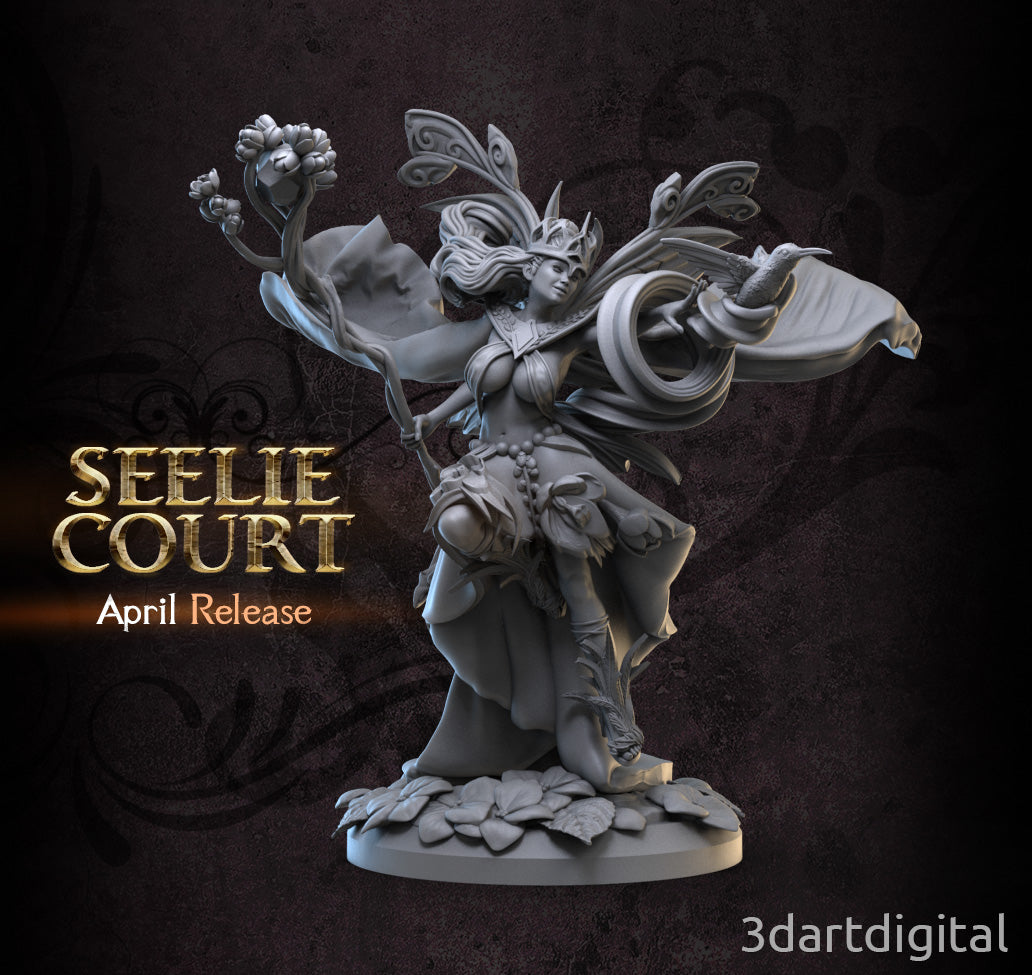 Shipping

Share the details of your shipping policy.

Returns

Share the details of your return policy.